Intermittent Living

Sweden 2024
Be free. Be ancestral. Be Intermittent. Be well.
Course in English & Spanish.
15-21 of September
Be free.
Be ancestral.
Be Intermittent.
Be well.
Course in English & Spanish.
15-21 of September
Christmas Gift – 500 Euros coupon
What is Intermittent Living?
Intermittent Living is an ancestral life experience, which gives you back an environment full of stimuli and multiple challenges. This unique design is based on research and science and has been shown to improve global health parameters, from metabolic indicators to psycho-emotional health parameters.
This program recreates the ancient living conditions of hunter-gatherers to which our immune and metabolic systems are truly adapted. All carried out in a controlled environment.
Which skills & tools will you gain?
Controlled exposure to low doses of environmental stress has been proven to produce beneficial effects. You will be guided by several coaches and under the supervision of Itziar Hernandez, the scientific director of PNI Europe, carry out health-enhancing strategies such as: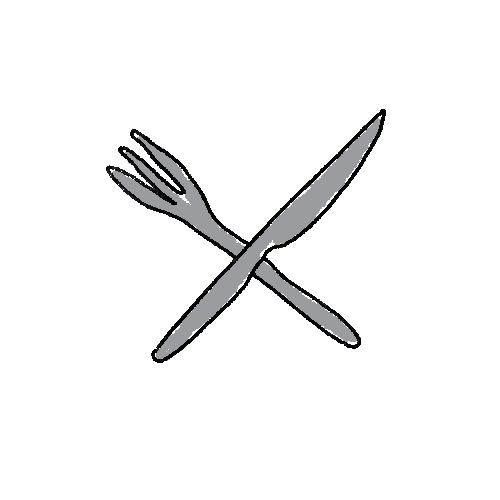 Intermittent fasting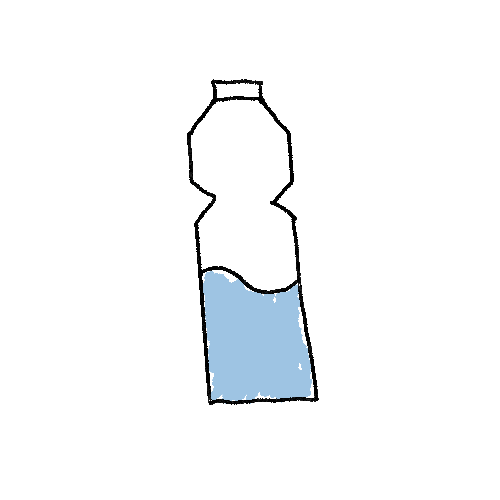 Intermittent hydration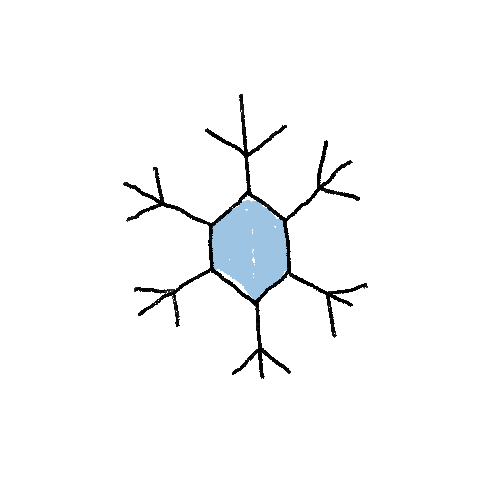 Intermittent cold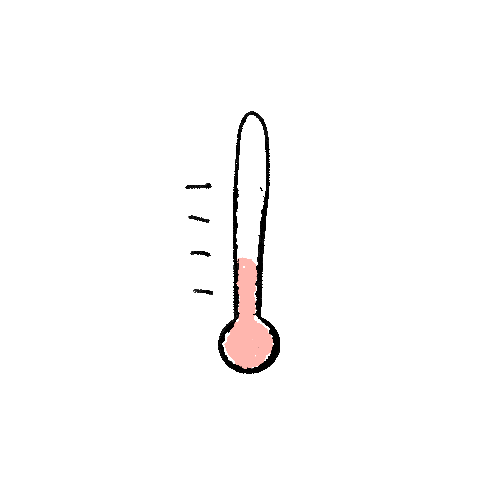 Intermittent heat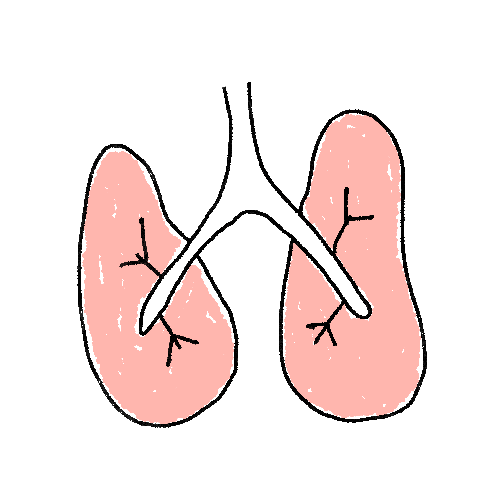 Intermittent hypoxia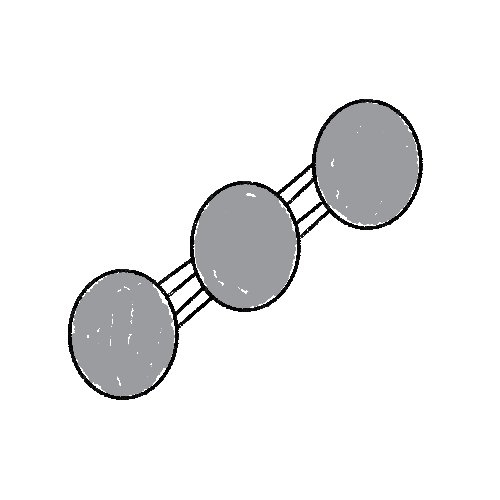 Intermittent hypercapnia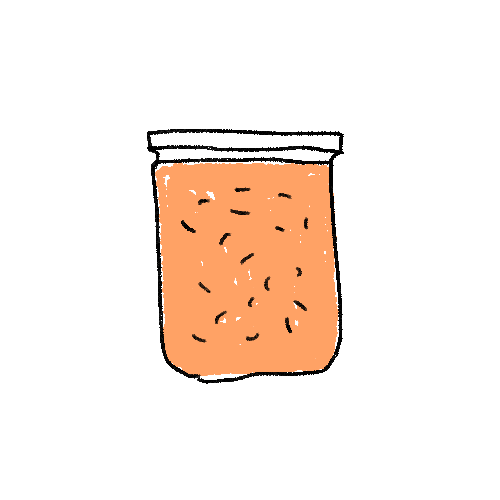 High variability of foods and fermented nutrition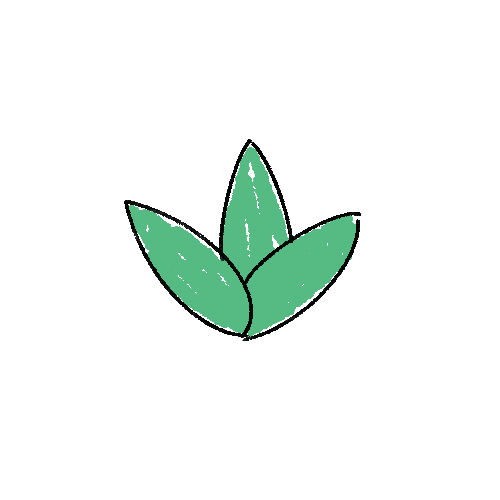 Mindfulness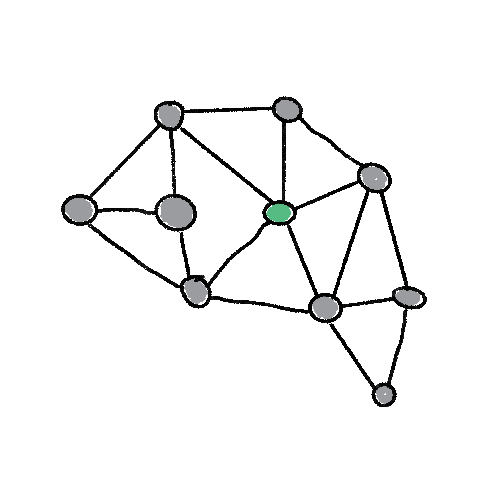 Deep learning
Who is it for?
We aim to empower everyone to take control of their health! This strategy resets physical, psychological & social health, both in healthy individuals & those with a range of pathologies. However, you are not recommended to join this program unless you are inspired to challenge yourself. If you have any health conditions or dietary requirements, get in touch with us and we'll let you know how we can accommodate your needs.
Any individuals with a medical or paramedical background, including personal traines, nurses, sport scientists, medical doctors, physiotherapists, naturopaths etc have the possibility to do an exam after the week in order to qualify and become an Intermittent Living Coach
Sign up for our Intermittent Living Newsletter
What is the foundation of Intermittent Living?
The world in which our ancestors evolved is very different from the one we know today. For hundreds of thousands of years, short bursts of environmental stress ― such as harsh fluctuations in temperature and limited food availability ― were the norm.
Homo sapiens evolved in response to these survival setbacks. Not only did they encourage us to develop creative solutions, they also instilled us with resistance – right down to our cells.
Fast forward to the 21st century, and our species faces an entirely new set of challenges to which we are not adapted. Air pollution, poor diet and a sedentary lifestyle cause low-grade inflammation of the immune system ― a state that is linked to diabetes, depression, and other chronic illnesses.
We've built our modern environment around our wants, not our needs. Ironically, it's these hyper-comforts that can make us the most sick.
However, genetically, we are no different from ancient hunter-gatherers. Intermittent Living recreates the survival activities that we are naturally programmed to carry out. The aim: to reactivate our health, and protect us from the negative effects of modern life.
This concept puts into action the principles of psychoneuroimmunology: an integrating science that studies interconnected body systems and how they're influenced by an individual's psychological, social and ecological context. These interrelationships all play a vital role in our health.
The Intermittent Living Team
From: Spain
Languages: Spanish and English
Profession: Scientific Director and lecturer at PNI Europe/ Pruimboom Institute, Intermittent Living Mentor & Clinical Psychoneuroimmunologist
Studies: Master in Clinical Psychoneuroimmunology, Personalised Nutrition and Lifestyle. Additional training in systemic therapy, breathing techniques, meditation, NLP, Zen counselling and somatic therapy.
---
Since I was a child I have always wanted to understand the world around me, I guess in a deep search to understand myself. How does it work? Why does it work the way it works and where does it come from? Questions that I was able to begin to resolve when I got to know clinical psychoneuroimmunology, which today I live and breathe, both on a personal and professional level. Today, I have the honour to work together with my mentor Dr. Leo Pruimboom, creator of the concept of intermittent living and clinical psychoneuroimmunology.
I would like to make this intermittent living week a health experience on all levels, helping participants to reconnect with the nature of being human, something most of us have forgotten or even never experienced. Intermittent living aims to unleash human potential in all its facets, stimulating and reconnecting us through multiple physical, chemical, social and even spiritual pathways.
From: Sweden
Languages: Swedish, English & Spanish
Profession: Coordinator of Intermittent Living Scandinavia, Pruimboom Institute international Campus and Be Alife. Intermittent Living coach & Mindfulness instructor.
Studies: Basic Medicine, Gestalt and Constellation work, Mindfulness. Additional training in Breath-work and Biodynamics.
---
Having had lots of different passions in my life, I was amazed to find the common ground for most of them within the Intermittent Living Program.
As for most people from Sweden, both ice-bathing and sauna were always a natural part of my life. Just as a way to enjoy and socialise, long before I had any idea about all its health benefits, and once I moved to Spain, I discovered the lovely world of gastronomy and cooking.
Between living in those 2 countries, I was also fortunate enough to spend some time travelling. Whenever possible it combined these trips with different courses, all somehow related to health and wellbeing. I could learn at a University in Sweden or in a temple in India, and even though the setting was so different, the reason didn't change for me. Hoping to find out how to live and enjoy life to the fullest.
So once I saw the program developed by Leo Pruimboom, including these strategies of heat, cold, breathing-techniques, fasting, hiking, grounding, healthy cooking etc… Based on science and medicine, it all made sense!
And apart from that, the only thing I am more passionate about is my family, which actually was the final key to what I was looking for.. Which makes the week for me personally even more complete, as our mentor Itziar, is my wife.
Favourite IL intervention to practice
Extended steady state exercise in nature (hiking!) and Deep-learning!
Least favourite IL intervention to practice:
Finding out on the tests which values aren't very good and where your health isn't optimal. I might not seem like an IL intervention, but this is actually a part of DEEP LEARNING.
In one sentence, how has IL changed your life?
It made me realise that I can really increase my wellbeing and physical health, while enjoying life, in- and connected to nature and together with family and friends.
From: Spain
Languages: Spanish, Italian and English
Profession: Director of the Health Centre Thais Hernanz, Teacher in Higher Education
Studies: Therapist in Clinical Psychoneuroimmunology, Physiotherapist & Osteopath
---
Already at a very young age I started taking care of my lifestyle, obviously not with any knowledge to start with, but with intuition and a strong conviction of the importance of self-care and responsibility.
And this is also what led me to eventually become a physiotherapist, osteopath, clinical psychoneuroimmunologist and Intermittent living coach.
However, the way I explain what I do to my patients is simply by telling them that "I am a specialist in creating tailor-made lifestyle suits". Something I do by applying the combined knowledge without losing my intuition and connection to the body.
Apart from that I love dancing in all its forms, and everything related to plant alchemy… And skin to skin with the people I love!
Favourite IL intervention to practice
Bathing in cold lakes with the cuddling (skin-to-skin) afterwards. To feel held and supported in the most stressful moments.
Least favourite IL intervention to practice:
Ice bath!!
In one sentence, how has IL changed your life?
It made me connect with my full potential, and taught me more resources to not be antifragile, which I still apply today!
From: Switzerland
Languages: (Swiss-)German, Spanish, English & Italian
Profession: Intermittent living coach, Personal Trainer & Teacher.
Studies: MA Secondary Education, Currently in the first year of PNI.
---
I was born in Switzerland to a Spanish father and an Italian mother. Throughout my youth I've always been interested in sports, nutrition, health and performance. I used to play football, boxing and later on American football, always accompanied by strength training.
A few years back my love for training turned into a profession, when I along with my wonderful wife, opened up a personal training studio and physiotherapy practice. Some years later, my interest in clinical psychoneuroimmunology, health and sports performance led me to Intermittent Living, which I first experienced in Sweden, July 2023.
What I love the most about my job is supporting people in their personal and physical growth. Helping them push through their limits! Whenever I'm able to assist someone in achieving greater health, I count it as a big win!
Aside from that I try to spend as much time as possible with my lovely wife, and preferible in nature.. Either hiking, picnicking, skiing or paragliding!
Favourite IL intervention to practice
Ice bath!
Least favourite IL intervention to practice:
Ice bath!!
In one sentence, how has IL changed your life?
IL has helped me achieve metabolic and physiological flexibility, giving me the ability to adjust to difficult situations and keep my health up.
Dr. Leo Pruimboom is a pioneer in clinical psychoneuroimmunology, a translational medical discipline that studies the interaction between the neurological, endocrine, immune and metabolic systems, and their role in our health and wellbeing.
A biochemist by training, he has dedicated his career to developing medical protocols that not only treat the symptoms of diseases, but also address their underlying physiological, social and ecological causes. He trains medical and paramedical professionals in this integrative approach at the Pruimboom Institute.
Recognizing a need to bring these concepts to the general population, Dr. Pruimboom created Intermittent Living: a series of practical strategies that rebalance health and promote wellness. He has published several scientific papers on its benefits in both healthy individuals and those with various pathologies.
Leave your comfort zone! Heal and challenge yourself by the Swedish fjords, ancient forests and hundreds of islands.
Dates – 15-21 of September 2024
Language – ENGLISH & SPANISH
Kärlingesund is situated in a beautiful spot in the lush, green province of Bohuslän just a couple of hundred steps from the sea, where you will find hundreds of islands. It combines Swedish tradition and bohemian simplicity with a unique design that probably won't remind you of anything you've seen before. The rooms can be individual or shared with a Scandinavian style. The bathrooms and showers are shared, combining simplicity and Nordic eco-sustainability. The center is located in the middle of the Kärlingesund Nature Reserve, which is famous for its fields, rocky ice landscapes, beautiful oak and beech forests and close proximity to the meandering waterways of the Nordströmarna (Northern Streams). This makes Kärlingesund a unique place where we can rediscover an environment that returns us to nature inside and out.
What is included?
6 nights' accommodation
Food designed specifically for each day´s activities & health goals.
Supervision of all activities and adaptation of these to the state of each participant
Blood analysis & a Q&A session
Daily blood glucose & blood pressure measurements
Anthropometric measurements
Theoretical lessons on the scientific basis of all the strategies used
Transfer on the 15th and 21st from Gothenburg to

Kärlingesund

All activities- hiking, kayaking etc
* Insurance is not included.
We recommend participants to get a Travel Insurance or a European Health Card Insurance which is free (https://ec.europa.eu/social/main.jsp?catId=559) 
A before and after blood analysis
+ Q&A session with Itziar Hernandez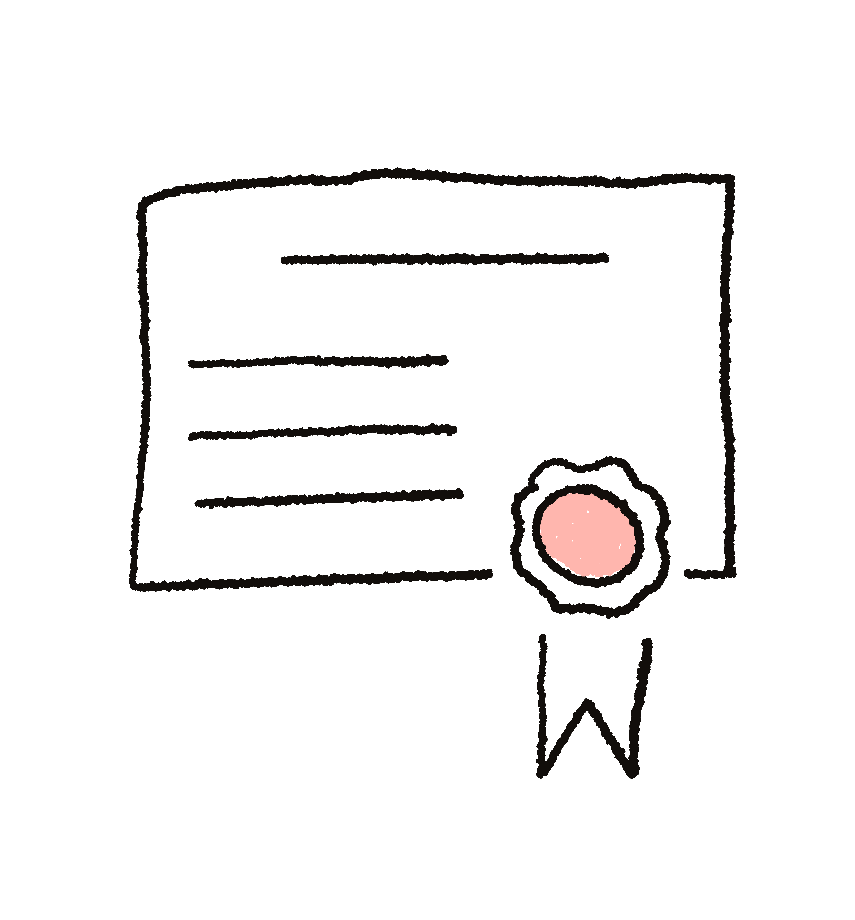 Our research-backed methodology restores a dynamic balance, the perfect tonic for the stressors of modern life. You will feel these benefits in your mind & body as well as witness these changes in your own blood test. After the program, you will receive the before and after results of your blood analysis, with the evolution of key health biomarkers present in your body. 
You will also have the possibility to attend a session of Q&A once you have received your results, in order for you to understand them more in depth. 
Sign up for more information
15-21 of September 2024
(in case you don't see an answer within a week, check your spam folder)